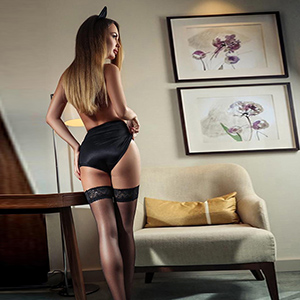 Whatever you dream of having beautiful sex, I will make your dreams come true. As an escort lady I know what men like so much. I have been able to gain some experience and want to. Yes, because I too live for love and for passion. So two extremes meet, you are looking for sex and I can give it to you. Let's finally meet, so I can prove it to you. With my lovemaking I will surprise you and make you happy too. You can finally relax and forget about stress and everyday life. Do not worry, nobody will know about our games. Discreetly and secretly everything takes place under the seal of secrecy. That's what makes it all the more interesting in the end. Our passion will merge into a peak of pleasure.

WhatsApp: 0157 56 53 54 96
Tel.: 0152 10 37 92 79
www.privatmodelleberlin.com/en/
Description
Age: 21
Breast: 75 B
Waist: 34
Height: 165
Hair colour: Brunette
Body hair: hairless
Origin: Europe
Spoken languages: English
Extra
Golden Shower: 10 €
Dildo games (active): 10 €
Dildo games (passive): 10 €
Kissing with tongue: 20 €
Lesbian games: 30 €
Striptease: 10 €
Special oil massage: 10 €
Cum on body: 10 €
Oral at the lady: 20 €
Facial: 50 €
Multiple men 30 min. 1 man: 90 €
Bi, service for woman: 80 €
Bi, service for couples: 90 €
Feet erotic: 20 €
Prostata Massage: 20 €
Anal Rimming: 40 €
Doctorgames: 30 €
Egg-Licking: 30 €
Facesitting: 50 €
Roleplaying Special: 30 €
Abigell – عاهرة أوقات الفراغ الخاصة تزور برلين في حمالات مثيرة
مهما كنت تحلم بممارسة الجنس الجميل ، سأجعل أحلامك تتحقق. كسيدة مرافقة أعرف ما يعجب الرجال. لقد تمكنت من اكتساب بعض الخبرة وأريد ذلك. نعم ، لأنني أيضًا أعيش من أجل الحب والعاطفة. حتى يلتقي طرفان متطرفان ، فأنت تبحث عن الجنس وأستطيع أن أقدمه لك. دعونا نلتقي في النهاية ، حتى أتمكن من إثبات ذلك لك. مع حبيبتي سأفاجئك وسأجعلك سعيدًا أيضًا. يمكنك في النهاية الاسترخاء ونسيان التوتر والحياة اليومية. لا تقلق ، لن يعرف أحد عن ألعابنا. في سرية وسرية كل شيء يحدث تحت ختم السرية. هذا ما يجعل الأمر أكثر إثارة للاهتمام في النهاية. سيتم دمج شغفنا في ذروة السرور.