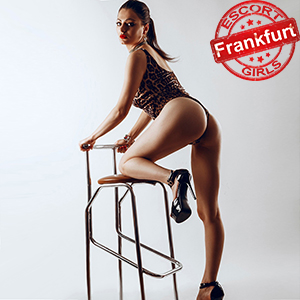 Play with me as I do with you. I would like to touch you every inch of your skin, caressing you, licking you and feeling your desire very close to me. At our meeting, I want to show you how much I can give myself to you. There's nothing I'd rather do than touch myself, feel the excitement and just keep going until I explode like a volcano, pulsing everything from my heart to my lips. If you want to try, then contact me and we'll just experience it together. I'm sure I'll spoil you until you splash me with your juice from top to bottom. How about?
WhatsApp: 0152 188 200 04
Tel.: 0152 23 60 87 85
www.privatmodellefrankfurt.com/en/
Description
Age: 26
Breast: 75 C
Waist: 34
Height: 170
Hair colour: Brunette
Body hair: hairless
Origin: Latvia
Spoken languages: English
Extra
Golden Shower: 10 €
Dildo games (active): 15 €
Dildo games (passive): 15 €
Striptease: 10 €
Special oil massage: 15 €
Facial: 20 €
Kissing with tongue (depending on sympathy): 10 €
Lacquer/Leather: 10 €
Latex/Rubber: 10 €
Виолетта – девушка по вызову во Франкфурте предлагает секс на дому, посещения отелей
Играй со мной, как я с тобой. Я хотел бы дотронуться до каждого дюйма вашей кожи, ласкать вас, лизать вас и чувствовать ваше желание очень близко ко мне. На нашей встрече я хочу показать вам, сколько я могу вам дать. Нет ничего лучше, чем прикоснуться к себе, почувствовать волнение и просто продолжать, пока я не взорвусь, как вулкан, пульсируя всем от моего сердца до моих губ. Если вы хотите попробовать, то свяжитесь со мной, и мы просто попробуем это вместе. Я уверен, что буду портить тебя, пока ты не залей меня соком сверху донизу Как насчет?