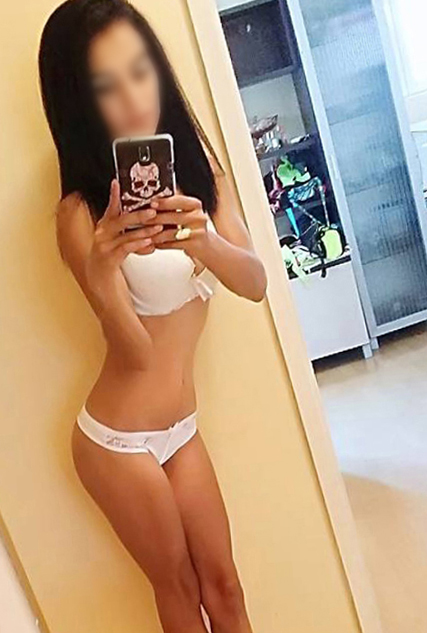 You are a man and you want sex, I am an escort lady and can give you sex. I'm the best choice you can make. I can tell you why, I've been working for a long time in the escort business and know every single man's desire. They are often wicked and wild, fantasies that just every man has in him. Often they are un-lived. We both can live it out.
WhatsApp: 0162 77 65 931
Tel.: 0152 26 371 349
Description
Age: 18
Breast: 75 A
Waist: 28
Height: 160
Body hair: hairless
Nationality: Poland
Languages: German English
Extra
Golden Shower: 10 €
Dildo games (active): 10 €
Dildo games (passive): 10 €
Lesbian games: 20 €
Kissing with tongue: 20 €
Erotic massage: 15 €
Cum on body: 10 €
Facial: 20 €
Multiple men 30 min 1 man: 40 €
Couples (man and woman): 40 €
Striptease: 10 €
Feet erotic: 10 €
Doctorgames: 30 €
Roleplaying Special: 30 €
Анабель – эскорт-лесбиянка ищет секс-приключения о берлинском агентстве
В чужом городе, совершенно без общества, уже может быть несколько дней абсолютной агонии. Но это не должно быть. Со мной вы встретите веселого и очень юмористического собеседника. Вы можете говорить со мной обо всем, я осторожен и буду молчать, как могила. Особенно, если мы можем стать ближе, чем кому-либо позволено знать. Позвольте себе руководствоваться своей эротикой и желаниями. Я буду рядом с тобой и позабочусь о тебе, чтобы тебе ничего не хватало. Если мы проведем ночь вместе, то вы знаете, что ваше решение было правильным. Потому что со мной вы испытаете чувственность и эротизм. Я с нетерпением жду, чтобы хорошо провести время с вами.